Searching for Jasper.ai Free trial to use all the premium features?
If yes, you are not on the right page. I will share the step-by-step guide on How you claim the jasper.ai free trial.
With these free 10K Jasper credits, you can try all premium features for free and then decide whether you want the paid plan or not.
Not only that by the end of this post, but you will also get every detail about jasper.ai.
Excited to know the process??
I know you are. Let's dig into it.
How to Activate Jasper.ai Free Trial in 2023?
Using jasper.ai and activating the jasper free trial is just a matter of 5 minutes. Below is the step-by-step guide to get 10K free Jasper.ai credit.
STEP 1: Click this special link, this link will redirect you directly to the jasper free trial landing page where you can activate your 10,000 words free trial of Jasper.
STEP 2: Now click on the "Claim 10,000 Words Free" button.
STEP 3: Now you have to create your account on jasper.ai. You can create an account with Google or you can use a different email id also.
STEP 4: Now it will ask some basic questions, simply fill that in and move forward.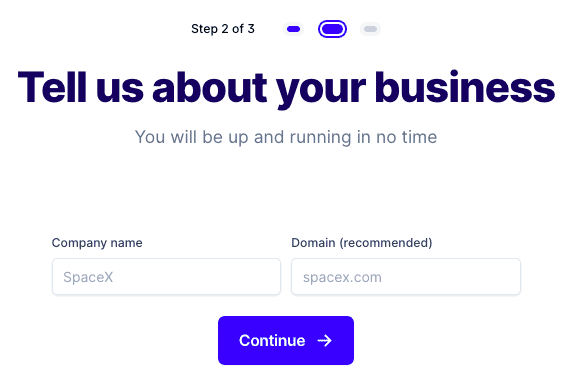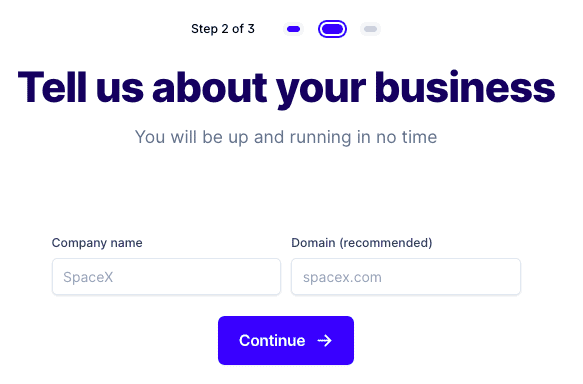 STEP 5: Now Pick a plan that suits your budget and requirement.  (Boss Mode or Starter). and provide payment details to start your 5-day free trial.
NOTE:- Adding payment details will not cost you a single penny. You can see this clearly in the below video. It's just to verify your account. After 5 days you will charge. Before that, you can cancel your trial at any point in time.
Congrats!! Now you have successfully claimed jasper 10,000 free credit. now explore all the premium features.
Now you have successfully claimed 10K free jasper credit. You are thinking about how to write a blog post with japser.ai. and what all the features you will get into it.
well, it's just a few clicks away and very simple steps.
To get a complete jasper tutorial check out the below video where I have shared step guide on how you can write a unique article with jasper.ai.
---
Why Choose Jasper AI (formerly Jarvis)?
Let's see what all premium features you will get with jasper.ai.
1. Supports 25+ Languages
It is not limited to English and Hindi langue only. In jasper, you will get a 25+ language option. you can create content in regional languages also.
2. 5X faster in Jasper Docs
With jasper.ai you can speed up your writing process. It can easily increase your speed by 5X. Speed up content creation writing 80% by Jasper and 20% edited by you.
3. Create original content that ranks for SEO
It is not like any typical article rewriter or article spinner. it's an AI-Based software that generates real content that ranks on top of Google. For proof check my blog's latest posts. These days I am writing all my blog posts with jasper.ai.
4. Write Long-form Content
With jasper long form content editor you can write a complete blog post of 1000 words, 2K words in a go. With that, you will get all features like headings, bold, italic, and formats. A complete editor for writing long form content.
5. 100% plagiarism-free
As I told you it's an AI-based software. No chace of any plagriasim. You will get 100% plag-free content with jasper.
Even you will get in build plagiarism checker in jasper. you can check your content plag there. No need for any additional tool for plagiarism checker.
6. Command the AI
jasper commands are your best friend to write unique content. Tell the AI exactly what you want to be written… then like magic, watch it happen.
7. YouTube Tools
It's a super helpful tool for YouTubers also. You will get various YouTube tools that will make your youTube journey very easy. Check out the below youtube tools;
8. Social Media
Not only for youtube you will get different tools for different social media also. check out below;
9. Ads Tools
A couple of ads related useful tools are also there to generate high converting copy such as;
Jasper.ai Pricing & Plans: Which Plan is Best for You?
Mainly you will get 2 plans in jasper.ai. You need to choose according to your need and budget.
Below are the complete details of each plan.
The Two plans are the Jasper Starter plan and jasper boss mode.
1. Starter Plan
The starter plans start from 29$ per month. Where you can write short copies like headings, product descriptions, and so on.
below are the features of the Jasper Starter plan
this plan is best for people who generate less content on monthly basis. And mostly working on short form content.
1. Bose Mode Plan
The boss mode plan starts from 59$ per month. Here you can create long-form content writing in a go and many other things.
Below are the amazing features of the jasper boss mode plan:-
If you are a blogger or digital marketer and you are creating content on a frequent basis. Then this is the best plan you should opt for.
Here you will get every premium feature. Creating content in boss mode is just a matter of a few minutes and a few clicks.
FAQs for Jasper.ai Free Trial
below are some FAQs related to jasper free trial.
Q1. How can I get Jasper for free?
There is no such option to use jasper for completely free. But you can use it for free for some limit.
Click here this special link and you will get 10K free jasper credit. with these credits, you can use them for free for 5 days and after that, you can opt for any paid plan.
Q2. Does Jarvis have a free trial?
Yes, Jasper (formerly Jarvis) offers a Free trial where you will get 10K free credit. Click here to cliam your free trial now.
Q3. Is Jarvis AI worth it?
After using it for more than 5 months. I can say yes to this tool. Your every penny is worth it in this tool.
Q4. Does Jasper produce plagiarism-free content?
Yes, Jasper comes with an in-built Copyscape plagiarism checker. So, you can expect 99.99% original content and publish the same without a second thought.
Conclusion on Jasper Free Trial
So jasper.ai is the best AI writing tool in the market right now. No other AI writing tool can give you this much quality output.
Note:Jasper AI, Jarvis, Jarvis.AI, Conversion AI, or Conversion.AI are one and the same brands and you need not get confused with these name variations.
So if you want the best then jasper is the right choice without a second thought.
also, with jasper, you will get free 10K credit that you can use to explore all the features.
After that, if you liked the outputs then you can go for paid plans.
So what are you waiting for?
Use the below button and activate your free trial now.